We are thrilled to see our completed work at the Irish Hunger Memorial being featured in both the Tribeca Trib and on the front cover of this past week's Irish Voice Newspaper. Proud to be involved in such an important project for the city of New York and for the Irish community.
a metaphor for Ireland's Great Hunger, a reminder that hunger exists today.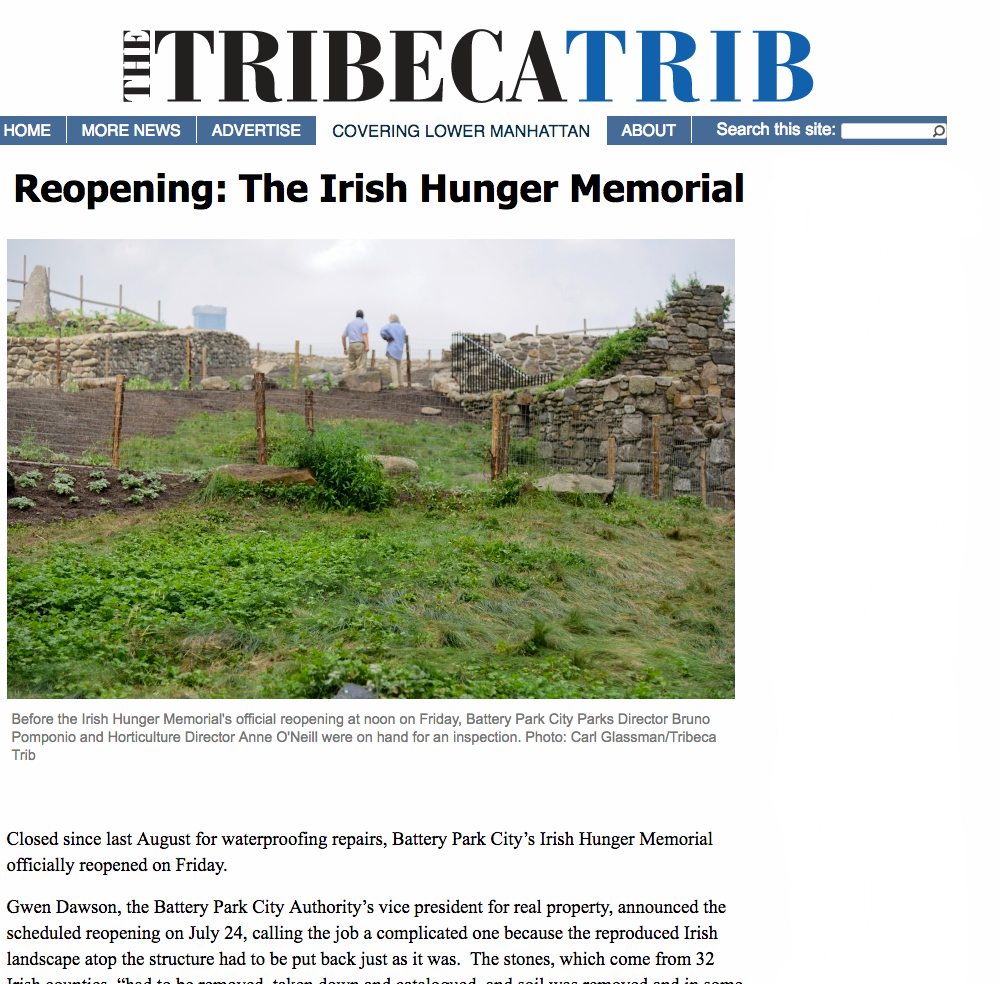 Closed since last August...
for waterproofing repairs, Battery Park City's Irish Hunger Memorial officially reopened on Friday.