The weather held out today (!!) as Politicians and Press joined us on site for the Groundbreaking Ceremony of the new Haven Plaza Resiliency Building. Thank you to The Haven Plaza Square LLC Board of Directors, Institute for Human Development, Association of NY Catholic Homes, and Wavecrest Management for helping to kick-off this exciting project. This new Storm-resilient Infrastructure Building developed in the aftermath of Hurricane Sandy begins a new chapter at Haven Plaza for future storm resiliency!
A big Thank You to all the wonderful speakers and distinguished guests that joined us for this special day. President of the Haven Plaza Square Board of Directors Msgr. Kevin Nelan, U.S. Congresswoman Nydia Velazquez, New York City Assembly District Leader Carlina Rivera., Deputy Borough President Matthew Washington, Director of Resiliency Planning HPD Deborah Morris, CTA Architects Dan Allen, and Executive Director of Catholic Charities of NY Msgr. Kevin Sullivan inspired us with stories of community action and the influence that everyday people have on the neighborhoods we live in.
We are thrilled that so many made it out and look forward to getting started!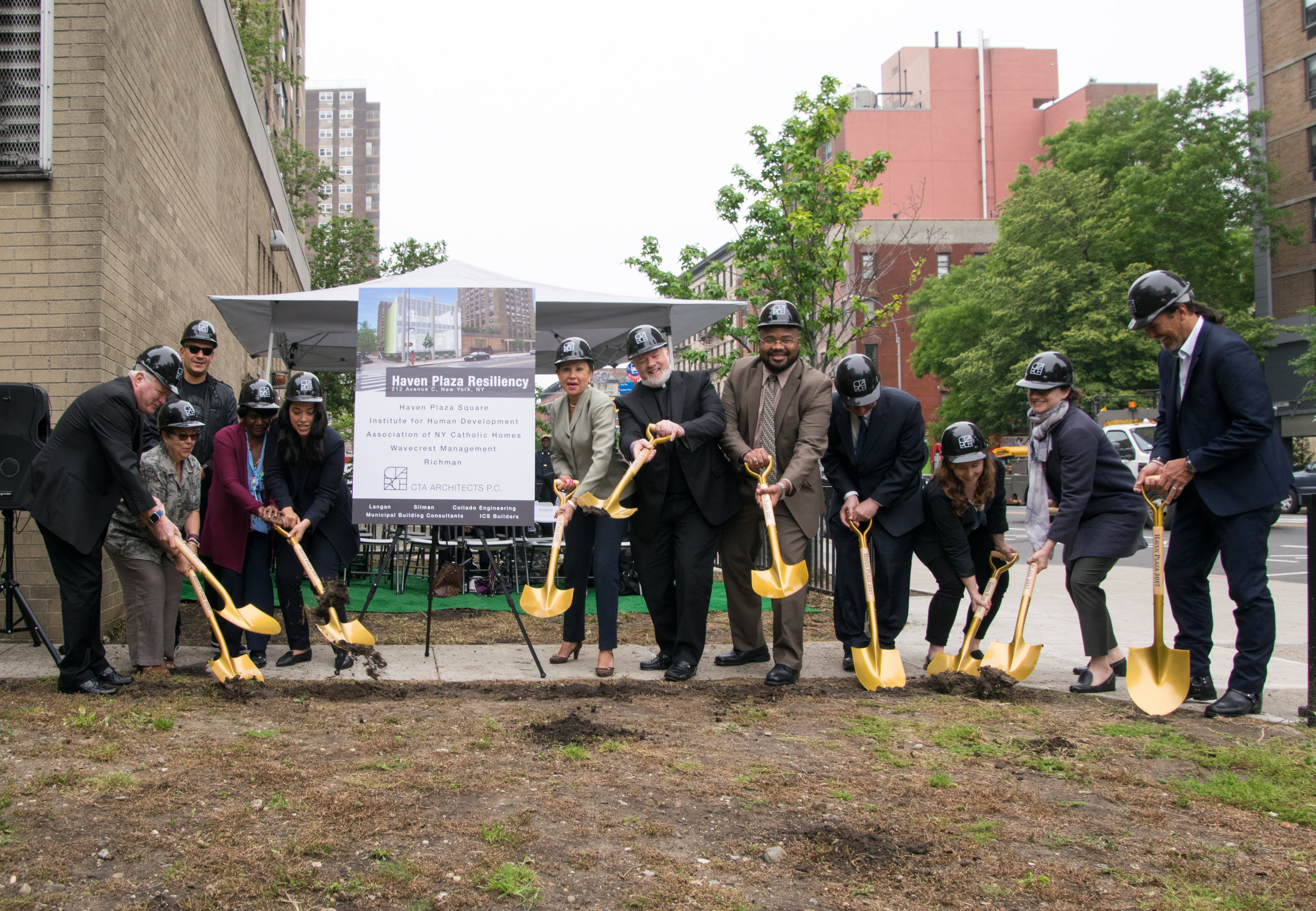 "Groundbreaking Ceremony for Haven Plaza" brought to you by Tamera Talbert